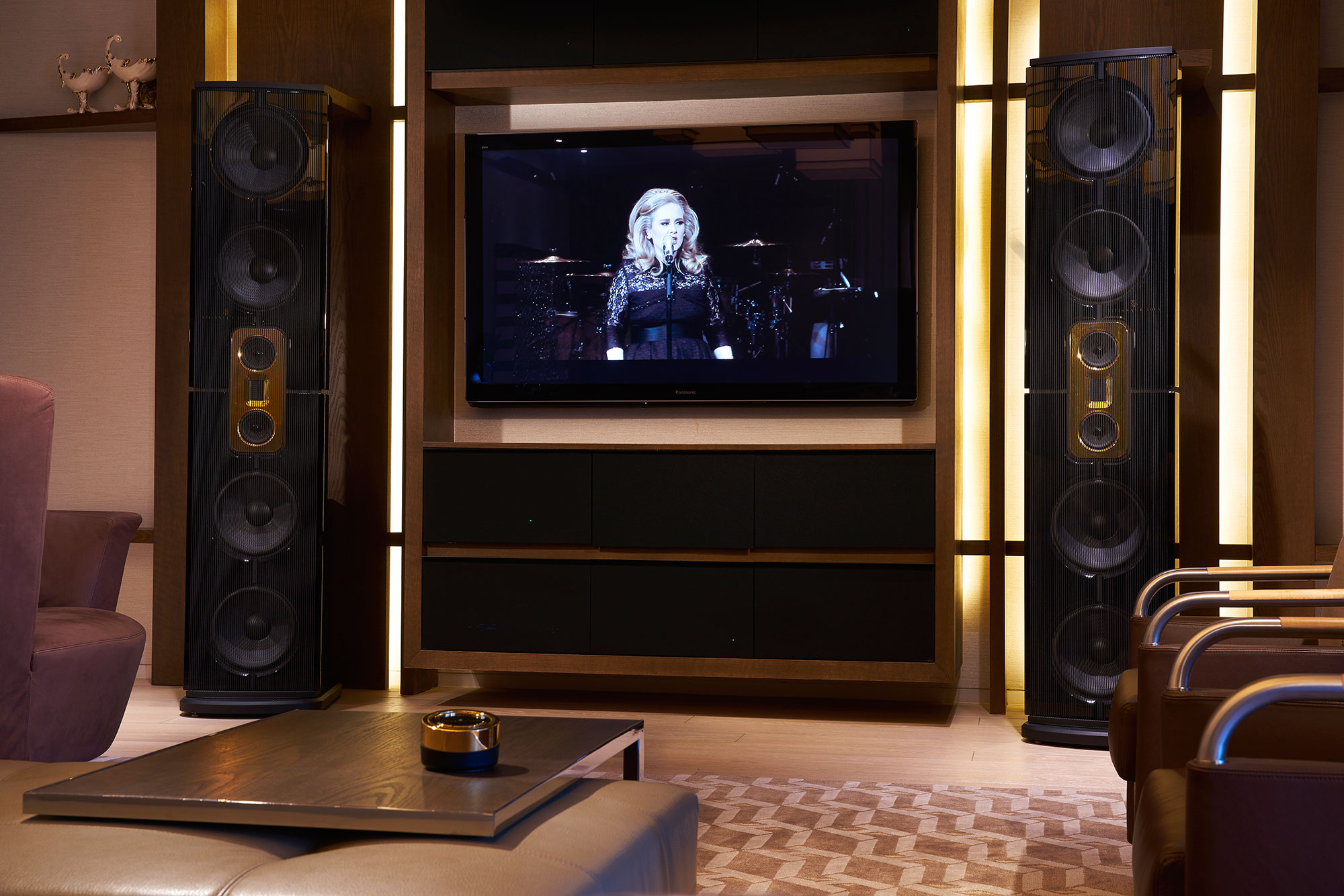 Project
Owner requirement is more to quality of sound rather than ecstatic.He chose to use our Steinway Model D Tower speaker, and with Steinway Lyngdorf flexibility of mixing and matching different series of speaker, a Model M center speaker is added for viewing of Movies.
Challenges
As cabinet space is limited, only the Steinway Processor and Blu ray player and CD player were able to fit into the cabinet , all the Steinway amplifiers are hide away into the top cabinet which the owner need not access them. Steinway Amplifiers has no buttons on them, they turn on automatically when the system is switch on by remote. All the equipment and processors are linked with a single cat5/6 cable making cable management neat and easy. Once again thanks to Steinway's ease of installation.
This Living room does not have proper acoustic treatment and the right wall is a full height glass door stretches from front to rear of the room, but with the help of Steinway Room Perfect, acoustic challengers solution these are taken care for.
| | |
| --- | --- |
| SYSTEMS USED: | Steinway Lyngdorf Model D & M 7.2.2 Atmos surround system |
The client is delighted with the system since he can watch movies and listen to his favourite songs using the same system.
*A similar integration of systems with comparable setup complexity: USD$280K – USD$320K.